A Human Librarian Interviews ChatGPT
Keywords:
ChatGPT, AI, academic librarian, research, information literacy
Abstract
In an effort to understand how ChatGPT might be used as a scholarly research tool, I conducted an informal, unstructured interview with the AI chatbot. I learned that it generates its responses based on patterns it identifies in its large reservoir of text data; ChatGPT cannot vouch for the accuracy of the information it presents, nor cite its sources. For this reason, instead of being used as an information source in itself, ChatGPT may be better suited as an information assistant, helping researchers design searches for information in other sources in tandem with "human librarians" (as it designates academic librarians like myself). This reflective piece describes and evaluates the AI chatbot using its own generated content and provides a foundation from which librarians can explore the topic of AI chatbots and scholarly research within information literacy classes.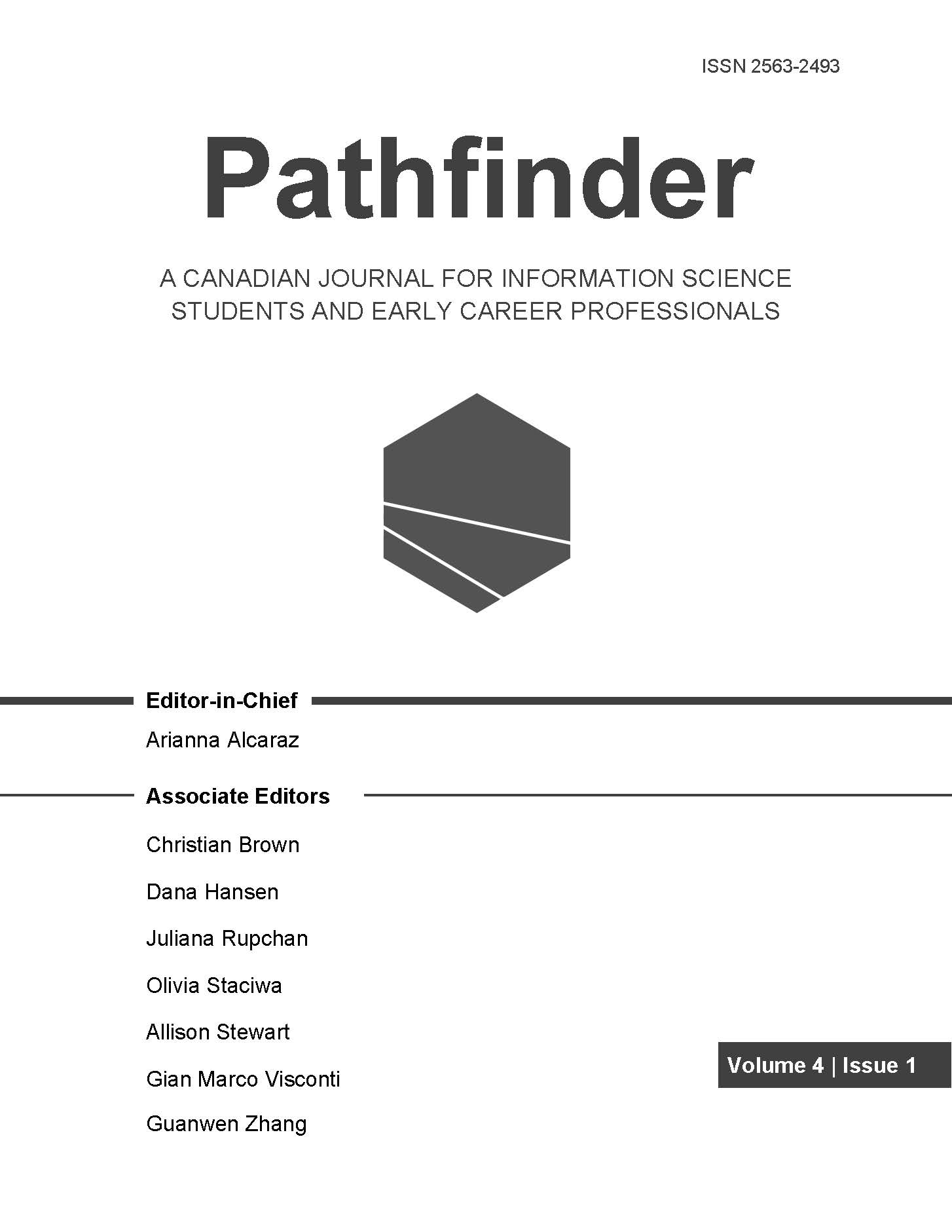 Downloads
How to Cite
Humphries, C. (2023). A Human Librarian Interviews ChatGPT. Pathfinder: A Canadian Journal for Information Science Students and Early Career Professionals, 4(1), 188–196. https://doi.org/10.29173/pathfinder91
License
Copyright (c) 2023 Chelsea Humphries
This work is licensed under a Creative Commons Attribution-ShareAlike 4.0 International License.
Authors retain all copyright for their work published by Pathfinder. The specific copyright information for each work is included with the work itself. Pathfinder retains the right of first publication. Use and reproduction rights of any articles or abstracts on the Pathfinder website are granted for individual, non-commercial, and educational purposes only, and if properly cited for electronic materials. Otherwise, permission must be obtained from Pathfinder or the authors.
All other materials are covered by a Creative Commons Attribution License (CC BY-NC-SA).