The Library's Educational Role in Bridging the Digital Divide
Keywords:
digital divide, digital literacy, digital inclusion, digital exclusion, universal access, public libraries, school libraries, academic libraries
Abstract
Society has steadily grown more technology-reliant and continues to shift toward digital landscapes for education, business, government, and personal tasks. Alongside these trends there increases a chasm between various privileged and disadvantaged social groups who do or do not have access and knowledge to participate in a digital society. School, public, and academic libraries have an integral role to play in providing both education and access tools to communities to enhance people's ability to participate in digital activities. By collaborating with each other to decrease the digital divide(s), libraries and social institutions can help to create digitally ethical and responsible participants. This paper explores and compiles existing literature and initiatives regarding the challenges and solutions for libraries aiming to bridge the digital divide(s), what digital literacy and digital citizenship are, and emphasizes the role of educating communities as equally important as providing access to technology.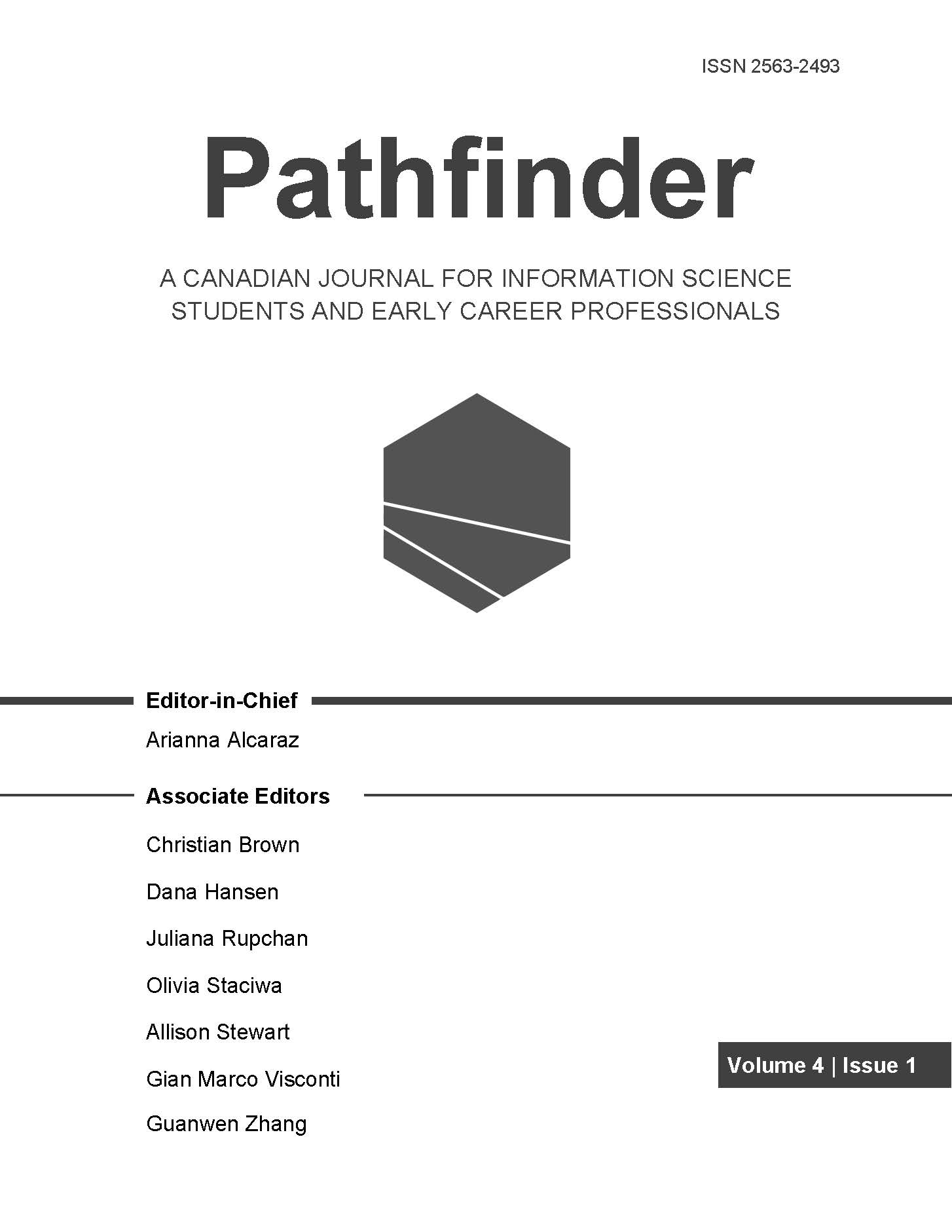 Downloads
How to Cite
Jutras, J. (2023). The Library's Educational Role in Bridging the Digital Divide. Pathfinder: A Canadian Journal for Information Science Students and Early Career Professionals, 4(1), 19–27. https://doi.org/10.29173/pathfinder85
Section
Scholarly Articles
License
Copyright (c) 2023 Jessica Jutras
This work is licensed under a Creative Commons Attribution-ShareAlike 4.0 International License.
Authors retain all copyright for their work published by Pathfinder. The specific copyright information for each work is included with the work itself. Pathfinder retains the right of first publication. Use and reproduction rights of any articles or abstracts on the Pathfinder website are granted for individual, non-commercial, and educational purposes only, and if properly cited for electronic materials. Otherwise, permission must be obtained from Pathfinder or the authors.
All other materials are covered by a Creative Commons Attribution License (CC BY-NC-SA).