Remixing "Taste"
Authorship and Attribution in Spotify Blend Playlists
Keywords:
Spotify Blend, digital music playlists, remix, mashup, authorship, attribution, collaboration
Abstract
In this paper, I discuss dimensions of remix, including attribution and authorship, for automated digital music playlists. I use the case study of Spotify Blend, an automated, personalized, mock-collaborative playlist feature that combines up to ten users' music taste and listening histories and regenerates its content daily. I defend the characterization of Spotify Blend as an example of "remix" (or an example of "mashup," a related concept), wherein the source material being remixed is user listening data and wherein sampling is the primary remix tactic. In fleshing out this characterization, I discuss how the concepts of "authorship" and "attribution" operate in the context of Spotify Blend, with the important acknowledgment that Spotify's algorithm remains opaque to users. I also compare Spotify Blend with user-generated, actively collaborative playlists created on the same platform. Observations about Blend and its features of use derive mostly from personal experience with the program.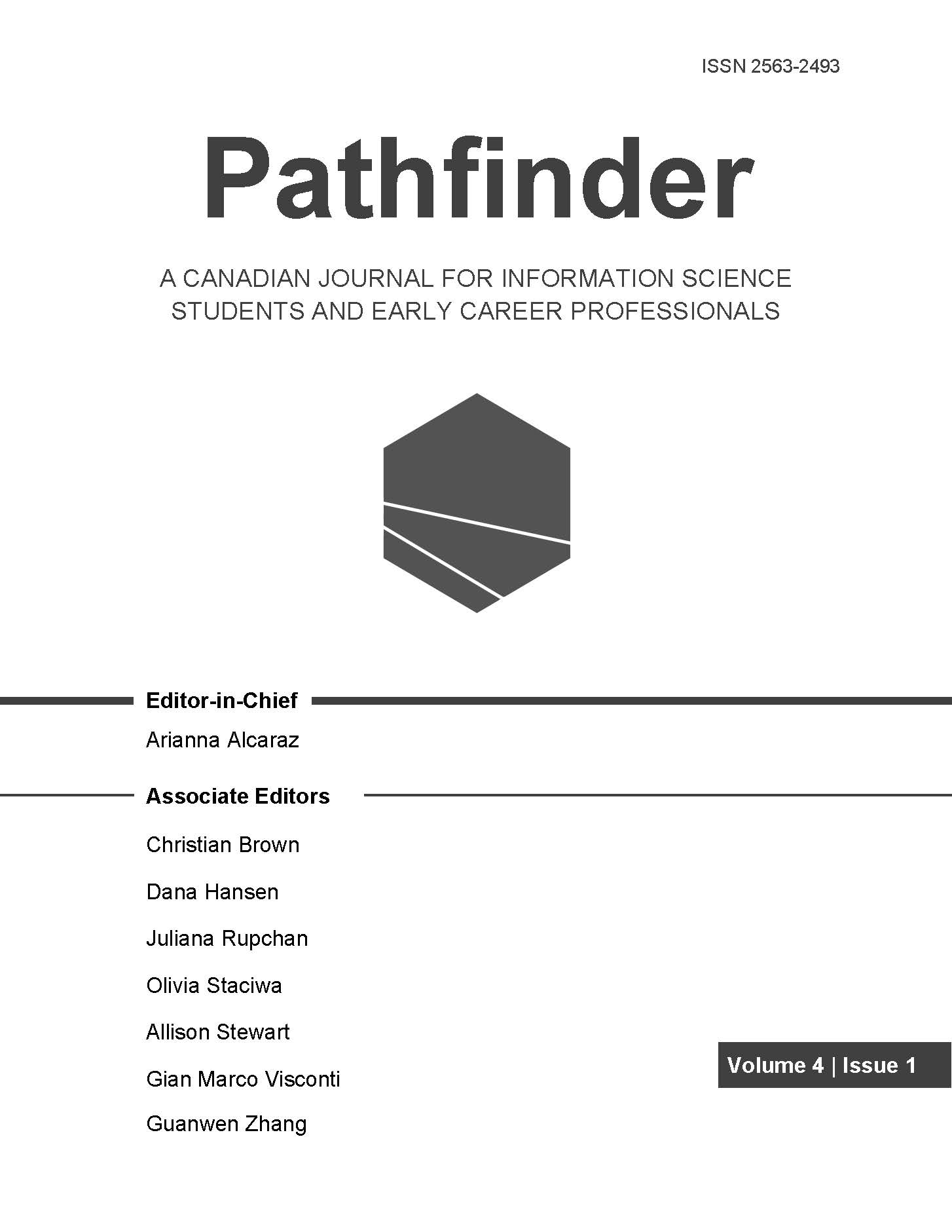 Downloads
How to Cite
Jael, M. (2023). Remixing "Taste": Authorship and Attribution in Spotify Blend Playlists. Pathfinder: A Canadian Journal for Information Science Students and Early Career Professionals, 4(1), 28–43. https://doi.org/10.29173/pathfinder81
Section
Scholarly Articles
License
Copyright (c) 2023 Morghen Jael
This work is licensed under a Creative Commons Attribution-ShareAlike 4.0 International License.
Authors retain all copyright for their work published by Pathfinder. The specific copyright information for each work is included with the work itself. Pathfinder retains the right of first publication. Use and reproduction rights of any articles or abstracts on the Pathfinder website are granted for individual, non-commercial, and educational purposes only, and if properly cited for electronic materials. Otherwise, permission must be obtained from Pathfinder or the authors.
All other materials are covered by a Creative Commons Attribution License (CC BY-NC-SA).