Chat Reference
A Review of Question Types and Its Implication to Staffing and Communication Strategies
Keywords:
ChatGPT, academic librarianship, Academic libraries, Librarians
Abstract
Chat reference services have become increasingly important in libraries providing remote reference assistance to users. The success of these services depends on several factors, including staffing and training. This literature review examines the relationship between question types, the staffing model, and the areas of improvement related to these issues. It draws on various sources, including qualitative and quantitative studies on chat transcripts from different types of academic libraries. Regarding question types, chat reference services are best suited to straightforward and factual queries, while more complex or subjective questions may require other assistance. Chat reference providers should also know the medium's limitations, such as difficulties displaying images or lengthy texts. In order to provide high-quality service, chat reference providers should ensure that staff have the necessary skills and knowledge, as well as appropriate levels of support and supervision. The review explores the advantages and disadvantages of student staffing in particular. Clear and effective communication strategies are also essential, including managing user expectations, providing timely responses, and following up as needed. Overall, this review provides a comprehensive overview of the literature around best practices for chat reference service providers, highlighting the importance of careful planning, implementation, and ongoing assessment.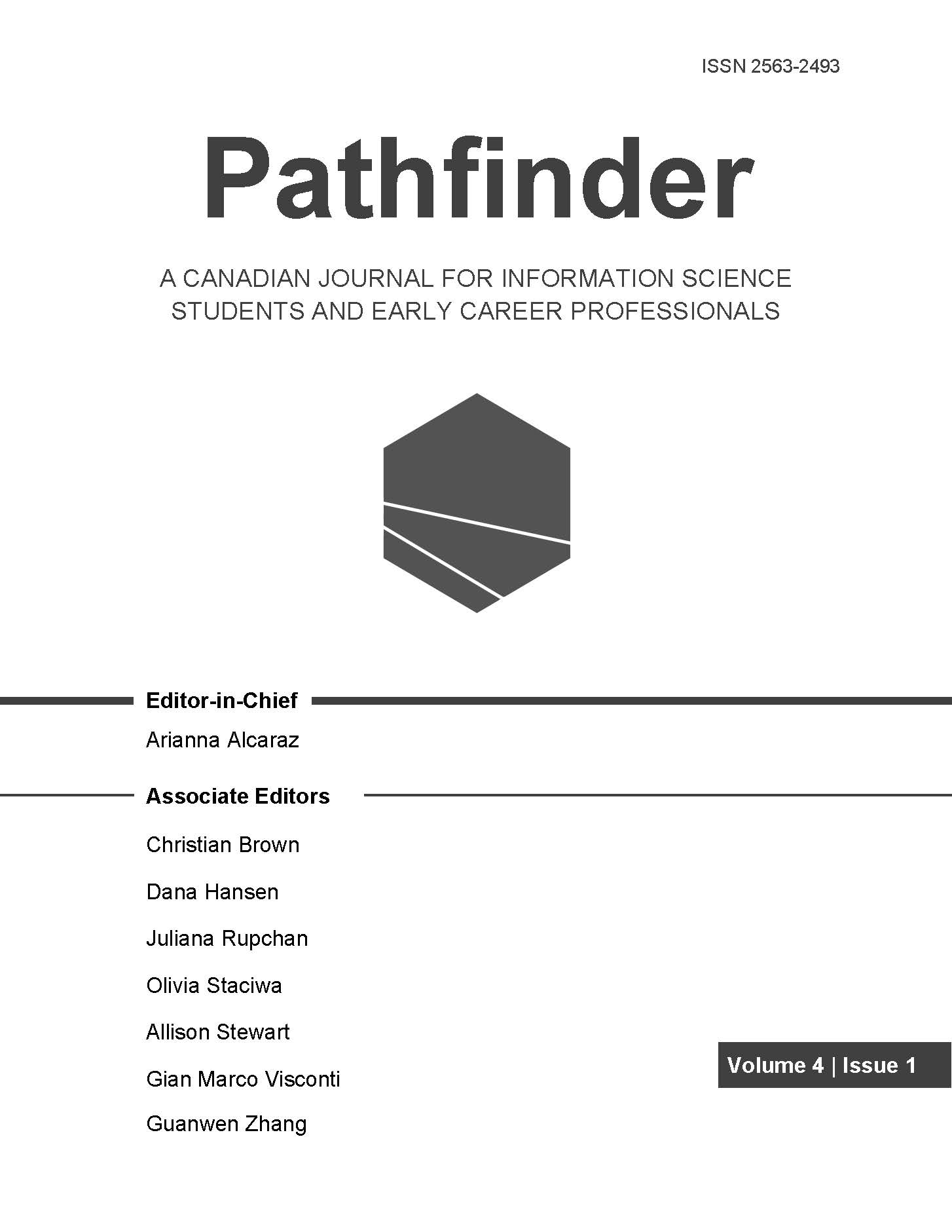 Downloads
How to Cite
sze, hiuwing. (2023). Chat Reference: A Review of Question Types and Its Implication to Staffing and Communication Strategies. Pathfinder: A Canadian Journal for Information Science Students and Early Career Professionals, 4(1), 81–105. https://doi.org/10.29173/pathfinder80
Section
Literature Reviews
License
Copyright (c) 2023 hiuwing sze
This work is licensed under a Creative Commons Attribution-ShareAlike 4.0 International License.
Authors retain all copyright for their work published by Pathfinder. The specific copyright information for each work is included with the work itself. Pathfinder retains the right of first publication. Use and reproduction rights of any articles or abstracts on the Pathfinder website are granted for individual, non-commercial, and educational purposes only, and if properly cited for electronic materials. Otherwise, permission must be obtained from Pathfinder or the authors.
All other materials are covered by a Creative Commons Attribution License (CC BY-NC-SA).