Words That Start With E: Why Librarians Should Fight Climate Change and Climate Change Denial
Keywords:
climate change, social responsibility, disinformation, sustainability, collective action
Abstract
Ecology, economy, equity. Exemplars, educators, enablers. Librarianship centres around the values of
community-building, access to information, and advocating for the public good, and so librarians are
poised to be leaders when it comes to environmentally-friendly and sustainable practices and policies.
Our commitment to intellectual freedom demands that we ensure facts about climate change reach the
public, while social responsibility asks that we consider the harm that can be done by the spread of
disinformation like climate change denial—the kind of harm that has led to the devastating, irreversible
circumstances we're in today. To ensure there will continue to be a community for libraries to serve,
librarians must allow sustainability to underpin all their choices, especially with regard to educating the
public, devaluing disinformation, and advocating for concrete collective action.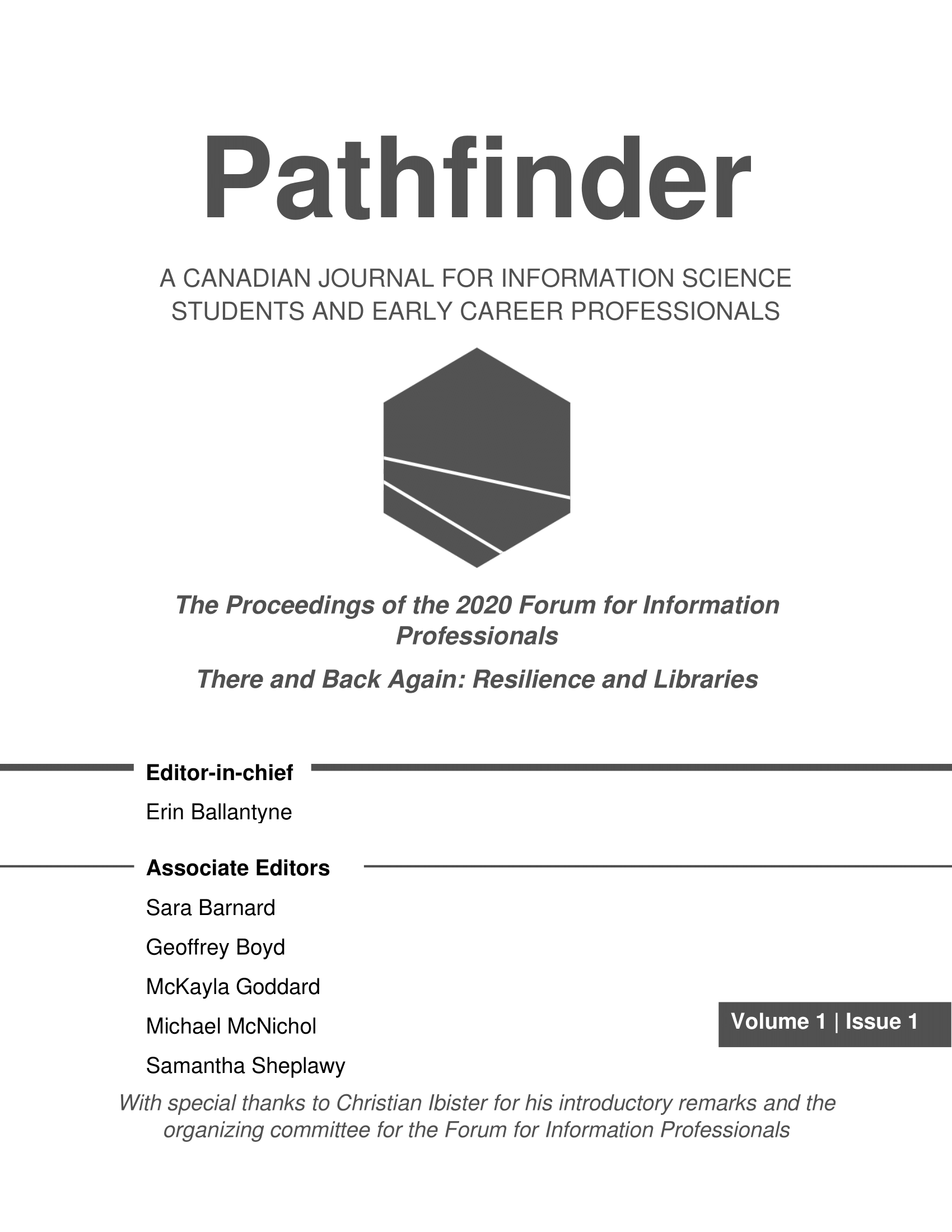 Downloads
How to Cite
McDevitt, J. (2020). Words That Start With E: Why Librarians Should Fight Climate Change and Climate Change Denial. Pathfinder: A Canadian Journal for Information Science Students and Early Career Professionals, 1(1), 10–16. https://doi.org/10.29173/pathfinder8
Section
FIP Extended Abstracts
License
Copyright (c) 2020 Jennifer McDevitt
This work is licensed under a Creative Commons Attribution-ShareAlike 4.0 International License.
Authors retain all copyright for their work published by Pathfinder. The specific copyright information for each work is included with the work itself. Pathfinder retains the right of first publication. Use and reproduction rights of any articles or abstracts on the Pathfinder website are granted for individual, non-commercial, and educational purposes only, and if properly cited for electronic materials. Otherwise, permission must be obtained from Pathfinder or the authors.
All other materials are covered by a Creative Commons Attribution License (CC BY-NC-SA).