The Information Practices of Canadian Family Caregivers of People with Down Syndrome
Keywords:
Information, caregiving, family caregiver, Down syndrome
Abstract
This literature review was conducted as part of a research study, the purpose of which was to understand how Canadian family (unpaid) caregivers of people with Down syndrome (DS) find, understand, use, share, and manage information to meet their needs and the complex needs of those in their care. Unpaid caregivers are vital to society but are undervalued. The need for caregiving is growing as people with Down syndrome are living longer and are likely to experience dementia as they age; the responsibility for caregiving is being increasingly transferred to families. Information is crucial for empowering and enabling caregivers. In conducting this review, I found that caregiving information work is stressful, mostly done by women, requires robust networks, and links to troubling social and economic trends.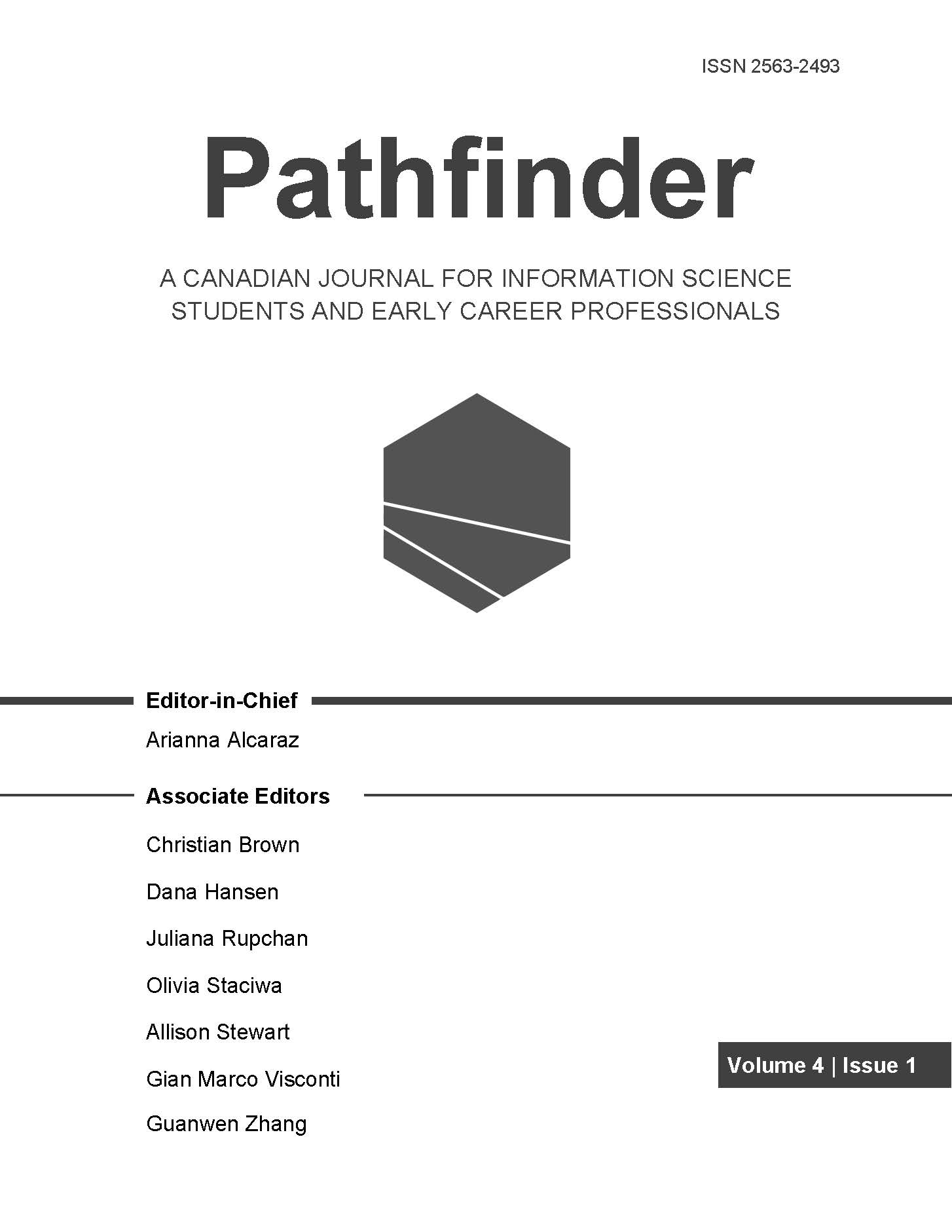 Downloads
How to Cite
Humes, K., & Brown, A. (2023). The Information Practices of Canadian Family Caregivers of People with Down Syndrome. Pathfinder: A Canadian Journal for Information Science Students and Early Career Professionals, 4(1), 134–149. https://doi.org/10.29173/pathfinder79
Section
Literature Reviews
License
Copyright (c) 2023 Kim Humes, Alison Brown
This work is licensed under a Creative Commons Attribution-ShareAlike 4.0 International License.
Authors retain all copyright for their work published by Pathfinder. The specific copyright information for each work is included with the work itself. Pathfinder retains the right of first publication. Use and reproduction rights of any articles or abstracts on the Pathfinder website are granted for individual, non-commercial, and educational purposes only, and if properly cited for electronic materials. Otherwise, permission must be obtained from Pathfinder or the authors.
All other materials are covered by a Creative Commons Attribution License (CC BY-NC-SA).