Climate Change Considerations in Public Library Collection Development
Keywords:
climate change, collections, public libraries, library and information studies
Abstract
Climate change is one of the biggest threats to our continued existence. While resources and research about climate change are readily available, what do public libraries need to be doing, as one of the last free public spaces, to bridge the gap between complex information and community action? This extended abstract, based on a larger research paper, explores the various ways public libraries can be active members of their communities and promote conversations about climate change with the specific actions of their collection development. Through an in-depth literature search, several challenges are identified that act as barriers to creating cohesive, inclusive, and informative climate change-oriented collections. These barriers include eco-anxiety, particularly among children and young adults, environmental literacy, and climate change denial materials. Considering these challenges, recommendations are provided to overcome these obstacles. As the need for understanding and action becomes more dire, library policies and collection development strategies need to reflect those needs.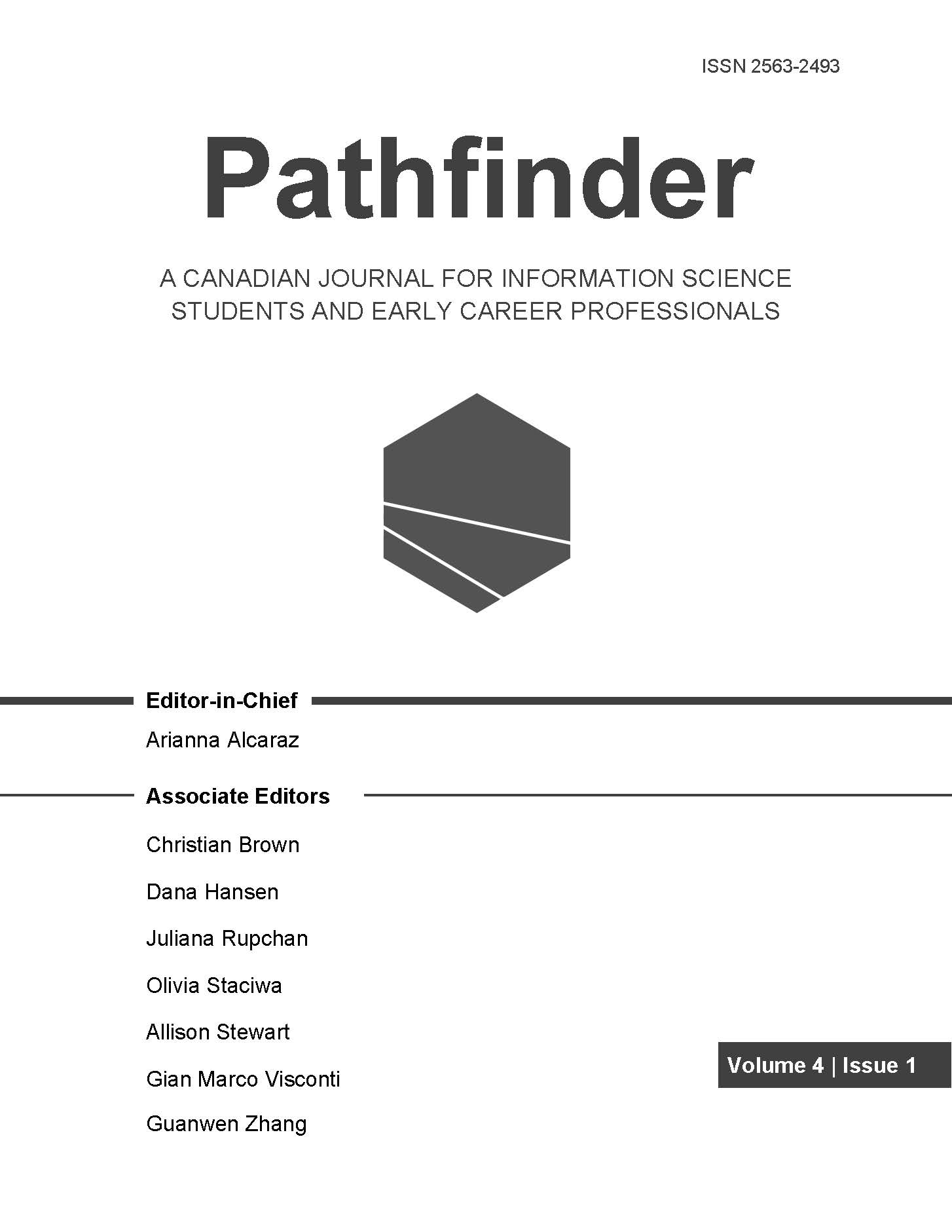 Downloads
How to Cite
Trotter, M., & Komarnytska , O. (2023). Climate Change Considerations in Public Library Collection Development. Pathfinder: A Canadian Journal for Information Science Students and Early Career Professionals, 4(1), 209–215. https://doi.org/10.29173/pathfinder72
Section
FIP Extended Abstracts
License
Copyright (c) 2023 Maia Trotter, Olesya Komarnytska
This work is licensed under a Creative Commons Attribution-ShareAlike 4.0 International License.
Authors retain all copyright for their work published by Pathfinder. The specific copyright information for each work is included with the work itself. Pathfinder retains the right of first publication. Use and reproduction rights of any articles or abstracts on the Pathfinder website are granted for individual, non-commercial, and educational purposes only, and if properly cited for electronic materials. Otherwise, permission must be obtained from Pathfinder or the authors.
All other materials are covered by a Creative Commons Attribution License (CC BY-NC-SA).