The Role of Special Collections in Climate Change Movements
Keywords:
climate change, special collections, social movements, climate crisis, environmental movements
Abstract
This presentation examines the role that special collections can play in documenting climate change literature over the course of history. We chose to focus on artist books in particular due to their unique trait as a format found almost exclusively within special collections libraries. We connect artist books to other collections within Bruce Peel Special Collections to create a narrative of climate change across cultures, time, and social movements. This narrative focuses on the past, present, and future of climate change, showcasing how special collections libraries provide new perspectives on how we should view the role we have to play in climate change. We believe the creation of this narrative shows how collecting literature and archives is an active form of combatting climate misinformation. In particular, we believe connecting this narrative through artist books is a way to challenge dominant narratives due to the role of artist books in counterculture and alternate ways of viewing knowledge.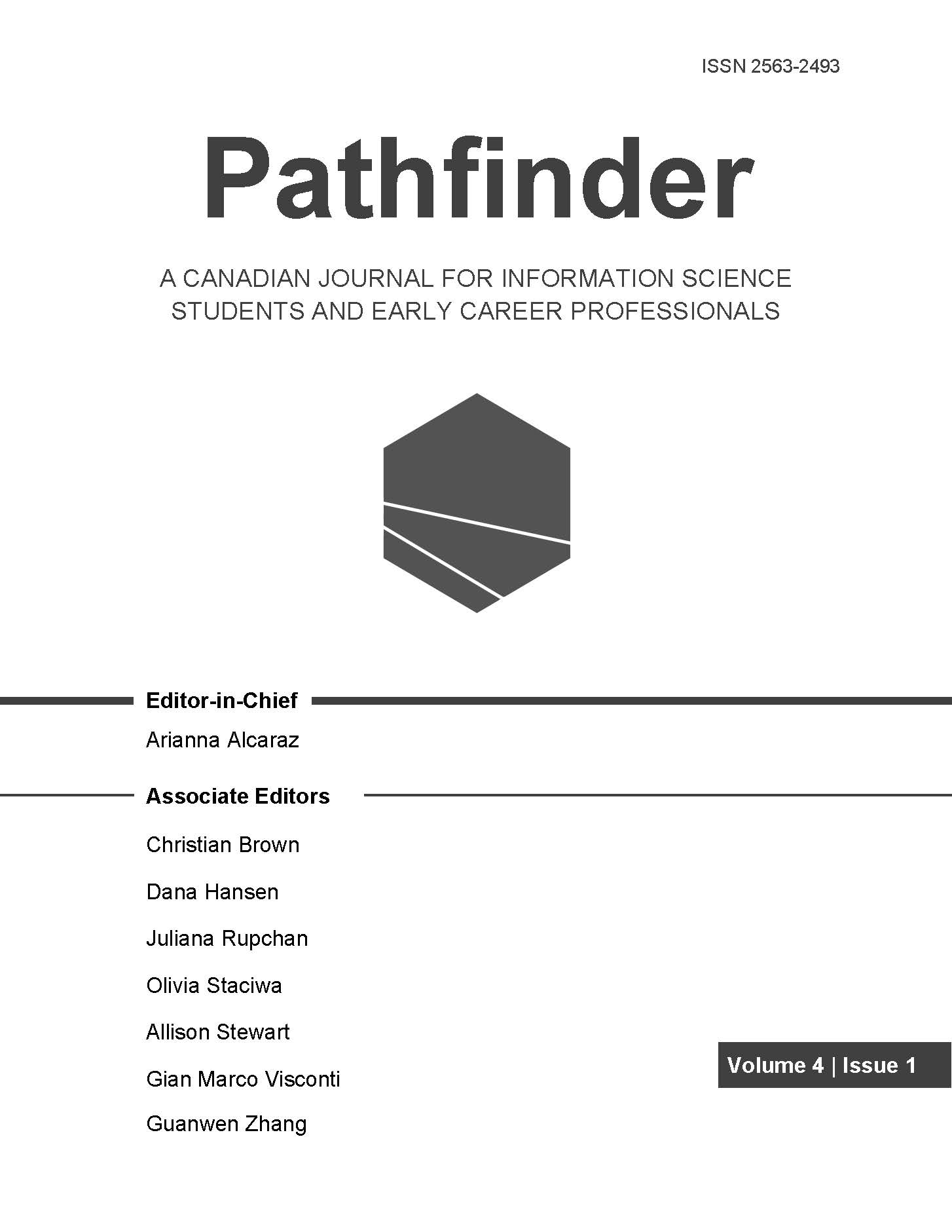 Downloads
How to Cite
Deschamps, D., & Morrow, M. (2023). The Role of Special Collections in Climate Change Movements. Pathfinder: A Canadian Journal for Information Science Students and Early Career Professionals, 4(1), 216–222. https://doi.org/10.29173/pathfinder70
Section
FIP Extended Abstracts
License
Copyright (c) 2023 Danielle Deschamps, Michaela Morrow
This work is licensed under a Creative Commons Attribution-ShareAlike 4.0 International License.
Authors retain all copyright for their work published by Pathfinder. The specific copyright information for each work is included with the work itself. Pathfinder retains the right of first publication. Use and reproduction rights of any articles or abstracts on the Pathfinder website are granted for individual, non-commercial, and educational purposes only, and if properly cited for electronic materials. Otherwise, permission must be obtained from Pathfinder or the authors.
All other materials are covered by a Creative Commons Attribution License (CC BY-NC-SA).