Metadata, Digital Museum Spaces and Accessibility for Persons with Impairments
Keywords:
Metadata, Universal Access, Digital Museums, Universal Design
Abstract
This study examines the intersection of metadata and accessibility in the digital museum space. While virtual museums can remove physical barriers to heritage institutions, virtual spaces still have barriers for certain impairments. Work done in the field of digital libraries has shown that accessibility metadata can help to remove some of those barriers. This exploratory research project aims to provide understanding of the ways that metadata in virtual museum spaces is being used and how that metadata can improve accessibility in these spaces. How can universal design be best applied to metadata in digital museum catalogs and objects? What kinds of metadata in digital museum collections can potentially increase accessibility? Are museums currently including metadata that increases accessibility for people with disabilities and impairments? These questions were explored using a content-analysis approach applied to textual information collected from forty objects in four digital collections found on the publicly accessible webpages of Canadian institutions of cultural heritage.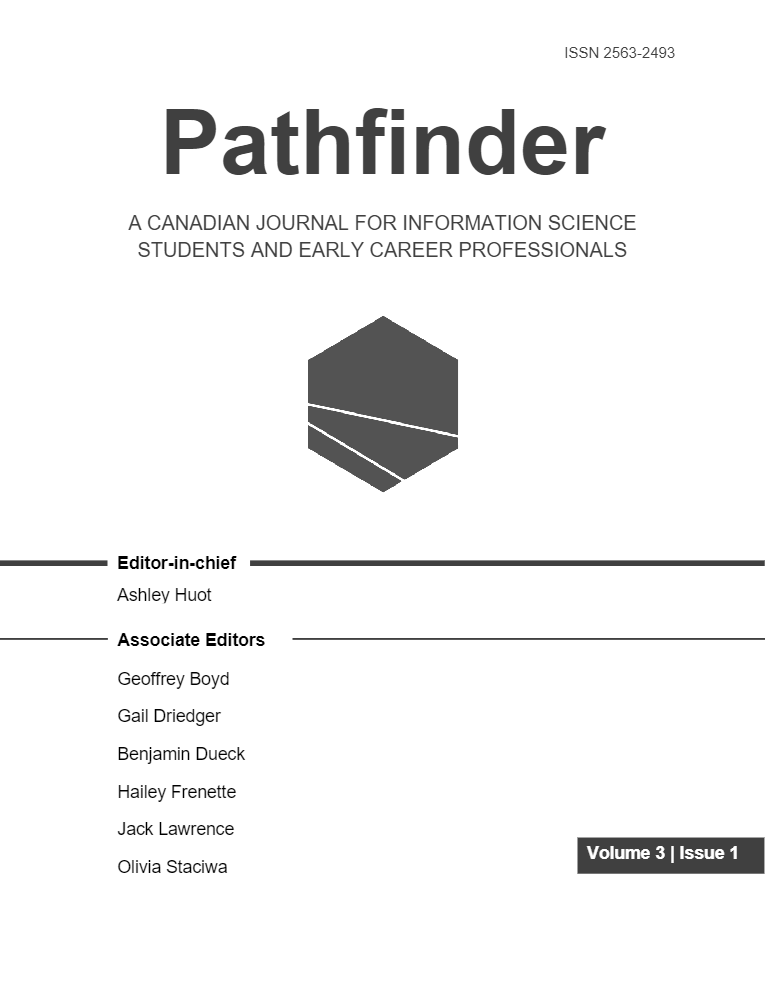 Downloads
How to Cite
Jones, K. (2022). Metadata, Digital Museum Spaces and Accessibility for Persons with Impairments. Pathfinder: A Canadian Journal for Information Science Students and Early Career Professionals, 3(1), 111–115. https://doi.org/10.29173/pathfinder58
Section
Conference Reports
License
Copyright (c) 2022 Kimberly Jones
This work is licensed under a Creative Commons Attribution 4.0 International License.
Authors retain all copyright for their work published by Pathfinder. The specific copyright information for each work is included with the work itself. Pathfinder retains the right of first publication. Use and reproduction rights of any articles or abstracts on the Pathfinder website are granted for individual, non-commercial, and educational purposes only, and if properly cited for electronic materials. Otherwise, permission must be obtained from Pathfinder or the authors.
All other materials are covered by a Creative Commons Attribution License (CC BY-NC-SA).