Indigenous Video Games in Libraries
Keywords:
Indigenous, Video Games, Libraries, Representation, Education, Knowledges
Abstract
There is a recent movement known as Indigenous Futurisms that examines Indigenous perspectives within the context of technology. In relation to this, video gaming continues to be one of the fastest growing forms of new media, yet diversity in the industry is still an issue. There is especially apparent with a lack of proper representation of Indigenous video game characters and Indigenous storylines. While this is starting to change with the recent rise of a handful of Indigenous owned gaming studios and creators, there are still challenges around accessibility for game play. Video games made by Indigenous creators or with Indigenous characters are for the most part non-existent in most public library collections. When we discuss decolonization in libraries, video games as a popular form of media are often overlooked and not viewed as valuable educational tools that encourage literacy and creativity. This paper suggests changes that can be made to ensure that video games that share Indigenous Knowledges and traditions or are made by Indigenous creators are made accessible and are represented in library collections and spaces.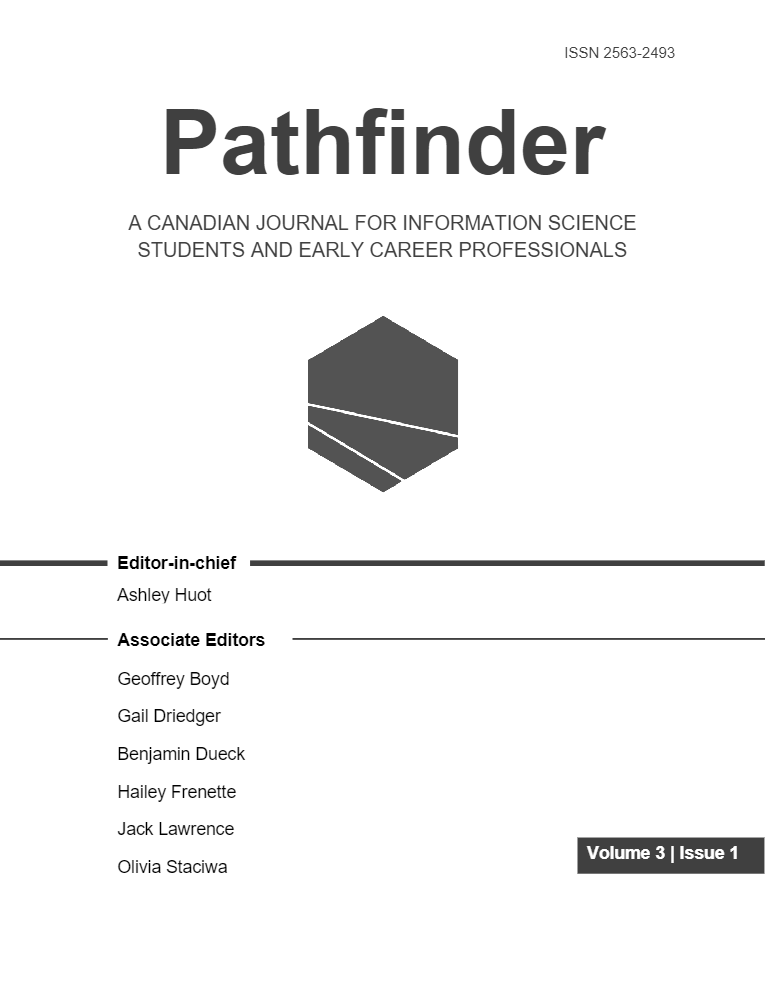 Downloads
How to Cite
Tanaka, C. (2022). Indigenous Video Games in Libraries. Pathfinder: A Canadian Journal for Information Science Students and Early Career Professionals, 3(1), 14–29. https://doi.org/10.29173/pathfinder57
Section
Scholarly Articles
License
Copyright (c) 2022 Candie Tanaka
This work is licensed under a Creative Commons Attribution 4.0 International License.
Authors retain all copyright for their work published by Pathfinder. The specific copyright information for each work is included with the work itself. Pathfinder retains the right of first publication. Use and reproduction rights of any articles or abstracts on the Pathfinder website are granted for individual, non-commercial, and educational purposes only, and if properly cited for electronic materials. Otherwise, permission must be obtained from Pathfinder or the authors.
All other materials are covered by a Creative Commons Attribution License (CC BY-NC-SA).