Examining the "Culture of Assessment" in Public Libraries
Keywords:
public library, public libraries, evaluation, outcome assessment
Abstract
The introduction of the New Public Management (NPM) approach to public libraries globally brought with it a quality management paradigm typical of that used in for-profit corporations, characterized by an audit-intensive environment. This led to a desire for a "culture of assessment" to be the preferred standard within public libraries, largely in response to the threat of budget reductions and library closures. This review examines literature from the last two decades on the impact of this strategy, including themes such as the apparent consensus around library value (both in terms of qualitative facets and quantitative economic measures such as return on investment) and traditional and more recent approaches to measuring that value in both research and professional practice publications. Issues identified in the literature with the quantitative emphasis and threat narrative of the culture of assessment are discussed, as well as studies which examine the direct impact of NPM's neoliberal ideology on public libraries.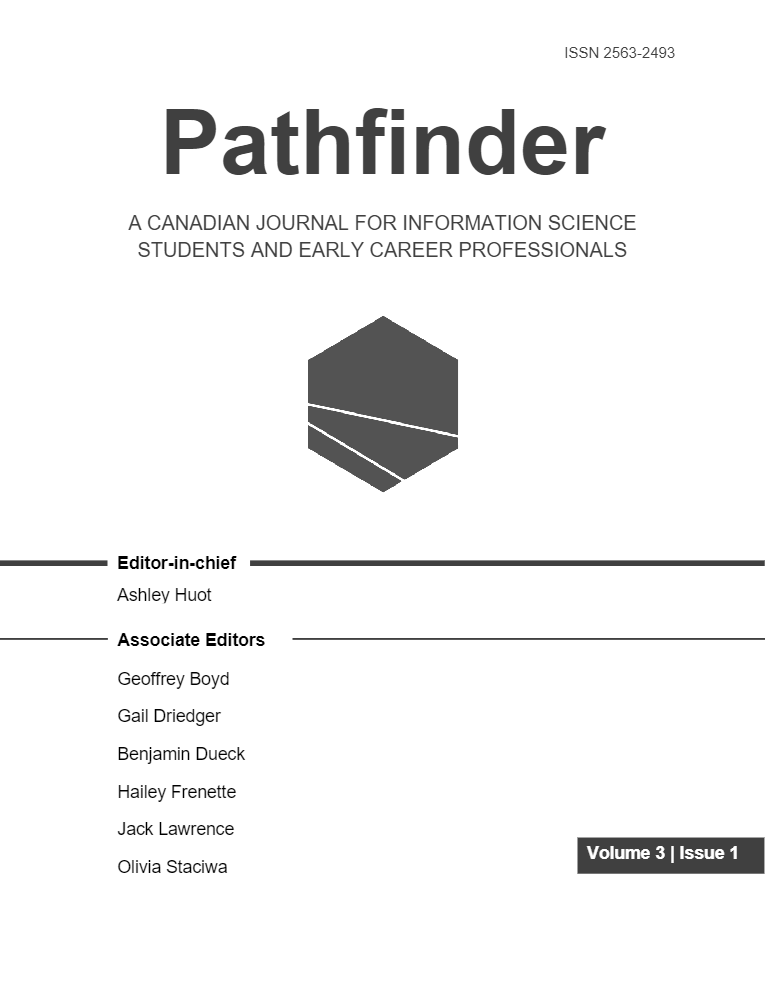 Downloads
How to Cite
Ferguson, A. (2022). Examining the "Culture of Assessment" in Public Libraries. Pathfinder: A Canadian Journal for Information Science Students and Early Career Professionals, 3(1), 47–63. https://doi.org/10.29173/pathfinder55
Section
Literature Reviews
License
Copyright (c) 2022 Allison Ferguson
This work is licensed under a Creative Commons Attribution 4.0 International License.
Authors retain all copyright for their work published by Pathfinder. The specific copyright information for each work is included with the work itself. Pathfinder retains the right of first publication. Use and reproduction rights of any articles or abstracts on the Pathfinder website are granted for individual, non-commercial, and educational purposes only, and if properly cited for electronic materials. Otherwise, permission must be obtained from Pathfinder or the authors.
All other materials are covered by a Creative Commons Attribution License (CC BY-NC-SA).