Self-Representation and Decolonial Learning in Library Makerspaces
Indigenous Digital Storytelling
Keywords:
Makerspace, digital storytelling, Indigenous digital storytelling, decolonization, self-representation
Abstract
This paper explores how Indigenous digital storytelling can be used as a mode for self-representation and decolonial learning in library makerspaces. Digital storytelling involves expressing your lived experiences and stories through a dynamic combination of textual and digital literacies. Implementing Indigenous digital storytelling programs allows library makerspaces to show the value of technology, digital and visual literacy, Indigenous Storytelling, and Ways of Knowing by letting Indigenous Peoples represent themselves and their lived experiences. This paper lays the groundwork on how library makerspaces can incorporate Indigenous approaches to digital storytelling. I argue that creating and implementing Indigenous-centered digital storytelling programs helps decolonize makerspace programming. Using integrative literature review methods, I will qualitatively identify the values of Indigenous Storytelling and digital storytelling to see how they interconnect. I examine how Indigenous Peoples have used digital storytelling and what libraries have done to support digital storytelling and Indigenous Storytelling to explore how these practices can be better adopted by library makerspaces.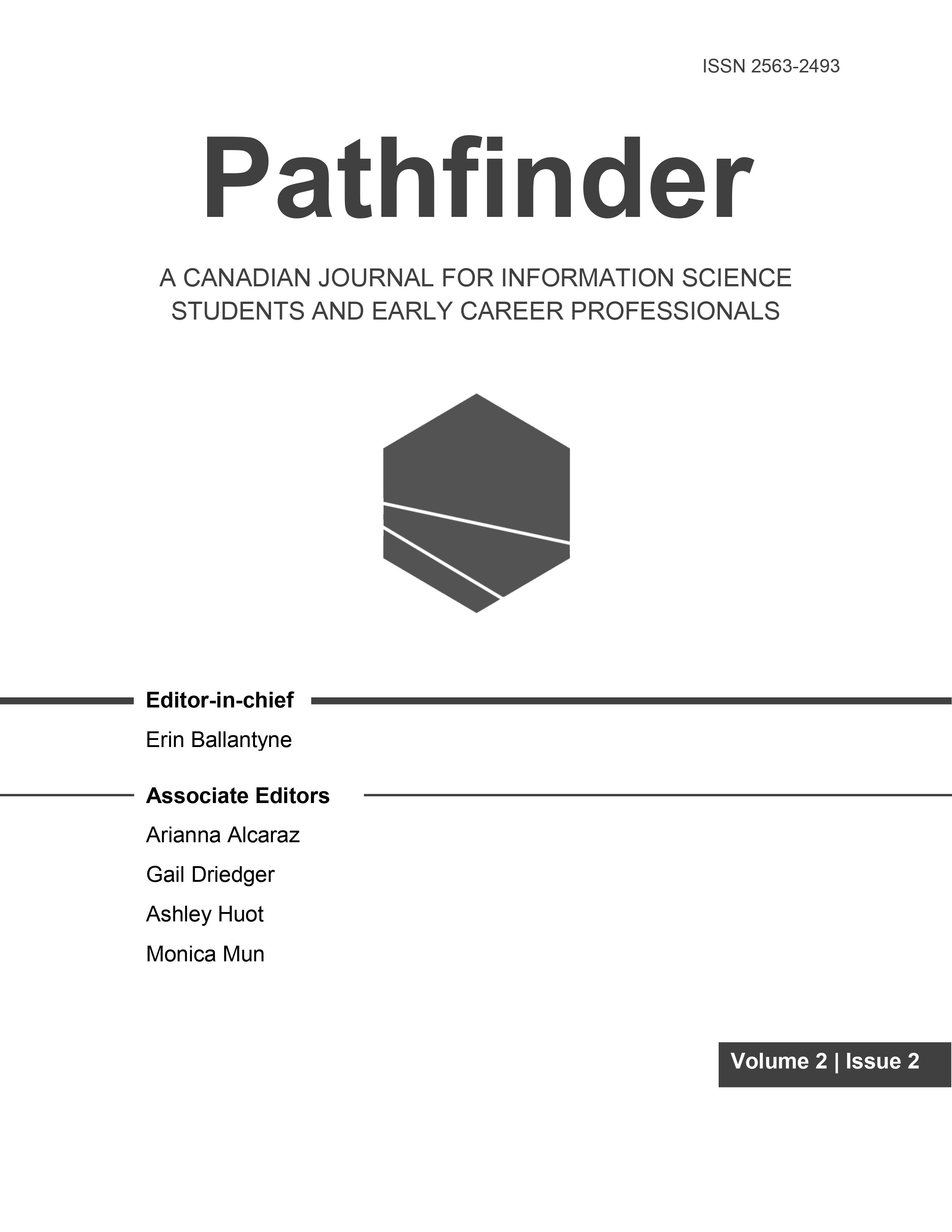 Downloads
How to Cite
Zhang, H. (2021). Self-Representation and Decolonial Learning in Library Makerspaces: Indigenous Digital Storytelling. Pathfinder: A Canadian Journal for Information Science Students and Early Career Professionals, 2(2), 53–69. https://doi.org/10.29173/pathfinder33
Section
Scholarly Articles
License
Copyright (c) 2021 Helen Zhang
This work is licensed under a Creative Commons Attribution-ShareAlike 4.0 International License.
Authors retain all copyright for their work published by Pathfinder. The specific copyright information for each work is included with the work itself. Pathfinder retains the right of first publication. Use and reproduction rights of any articles or abstracts on the Pathfinder website are granted for individual, non-commercial, and educational purposes only, and if properly cited for electronic materials. Otherwise, permission must be obtained from Pathfinder or the authors.
All other materials are covered by a Creative Commons Attribution License (CC BY-NC-SA).