Decolonizing Description: First Steps to Cataloguing with Indigenous Syllabics
Keywords:
Syllabics, Decolonization, Indigenous Syllabics, Cataloguing, Cree, Inuktitut
Abstract
In light of the TRC Calls to Action from 2015 and the CFLA's Truth & Reconciliation Report and Recommendations from 2017, many libraries in what is known as Canada have begun to take steps towards decolonization. Decolonizing bibliographic descriptions in library catalogues is an important part of this process, as this can impact both the ability to access Indigenous materials and the representation of Indigenous Peoples and Knowledges in the library.
While various efforts to work towards accurately and respectfully representing Indigenous Peoples and Knowledges in library catalogues are ongoing, the inclusion of Indigenous Syllabics in bibliographic records is one way in which cataloguers can begin to put these efforts into action. In addition to collaborating with Indigenous community members and Indigenous librarians on this work, there are a variety of resources and tools available online that can aid cataloguers in creating accurate and culturally appropriate descriptions of Indigenous materials. This extended abstract provides context and information that is central to this work, and gives a cursory overview of how one might insert Indigenous Syllabics into bibliographic records.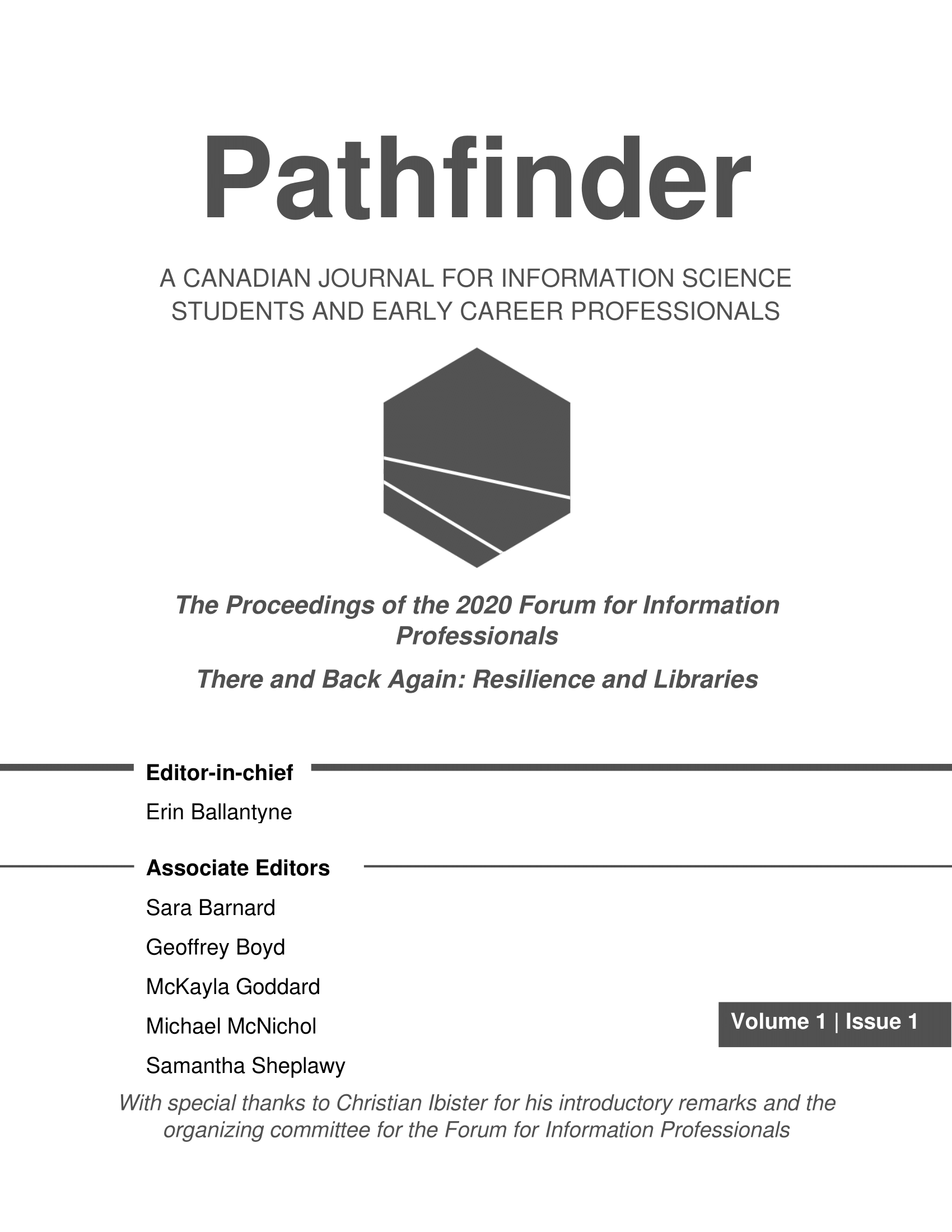 Downloads
How to Cite
Fagnan, L. (2020). Decolonizing Description: First Steps to Cataloguing with Indigenous Syllabics. Pathfinder: A Canadian Journal for Information Science Students and Early Career Professionals, 1(1), 33–40. https://doi.org/10.29173/pathfinder21
Section
FIP Extended Abstracts
License
Copyright (c) 2020 Luc Fagnan
This work is licensed under a Creative Commons Attribution-ShareAlike 4.0 International License.
Authors retain all copyright for their work published by Pathfinder. The specific copyright information for each work is included with the work itself. Pathfinder retains the right of first publication. Use and reproduction rights of any articles or abstracts on the Pathfinder website are granted for individual, non-commercial, and educational purposes only, and if properly cited for electronic materials. Otherwise, permission must be obtained from Pathfinder or the authors.
All other materials are covered by a Creative Commons Attribution License (CC BY-NC-SA).